Check out this list!
1. Ajax
2. PSV
3. FC Dordrecht
The third club in the Netherlands with a light show!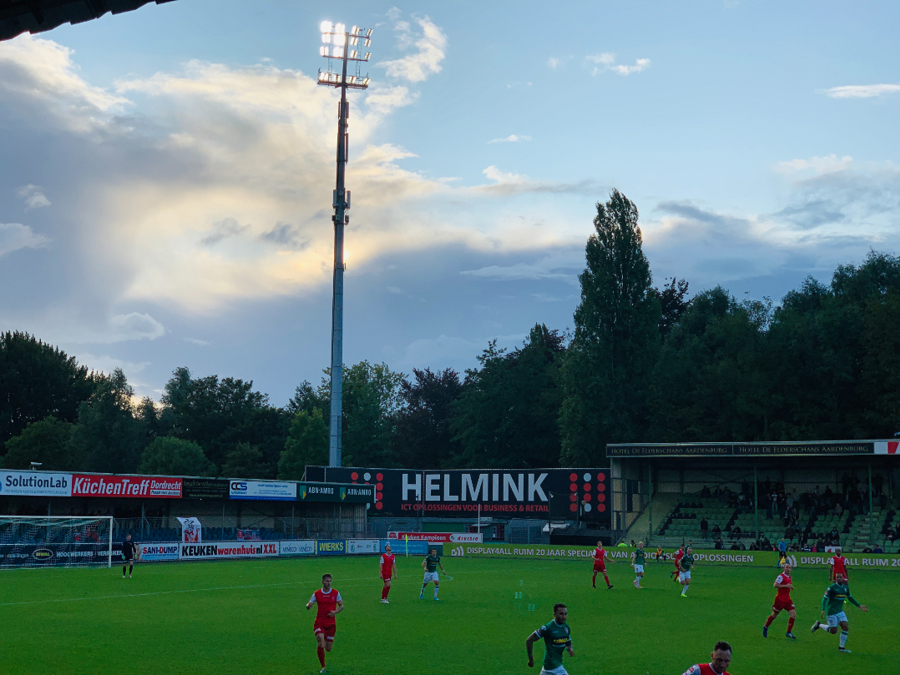 A change for the better
The existing over 80 conventional luminaires, using up to 2350 Watt each (188.000 Watt) were replaced by only 64 LED luminaires using 1.600 Watt each (104.000 Watt).
Light intensity was increased from under 800 lux to close to 1000 lux with the Lumosa Stadio Pro luminaires. The energy cost of the luminaires was reduced by 45%, even though the light intensity was increased by almost 25%! With our custom light design we were able to achieve a evenly lit pitch, despite only 4 posts being available to mount the 64 luminaires on.
MANY VISITORS ALREADY HAVE BEEN AMAZED BY OUR LIGHT SHOW.
Rik Maaskant - Commercial Director FC Dordrecht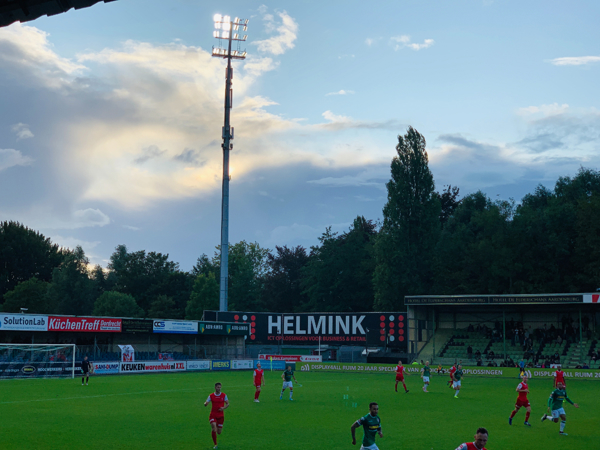 The envy of your opponents
The custom light show gives the supporters an extra energy boost oto spur on their favorite team. In addition, the moral of the players is boosted by the ambience and the well-lit stage they get to perform on and are the envy of their opponents.
LumosaTouch
FC Dordrecht have opted for LumosaTouch. LumosaTouch is connected to a scheduling program which allows it to light up the pitch when needed without even a press of a button. They also have an easy view into their energy consumption and better yet: Energy savings!