Schauinsland-Reisen Arena
Lumosa-led-flutlicht: zebras strahlen jetzt mit 1400 lux!
Meeting the increased requirements of the German Footbal League, which demands a minimum of 1200 lux with just 176 LED luminairs. MSV Duisburg went sustainable all the way with another 32 luminairs for the supporter stands. With this installation, MSV Duisburg is setting an example in the international football world. 
In addition to standard-compliant illumination, the new LED floodlight system consumes only half the energy and offers numerous additional control elements.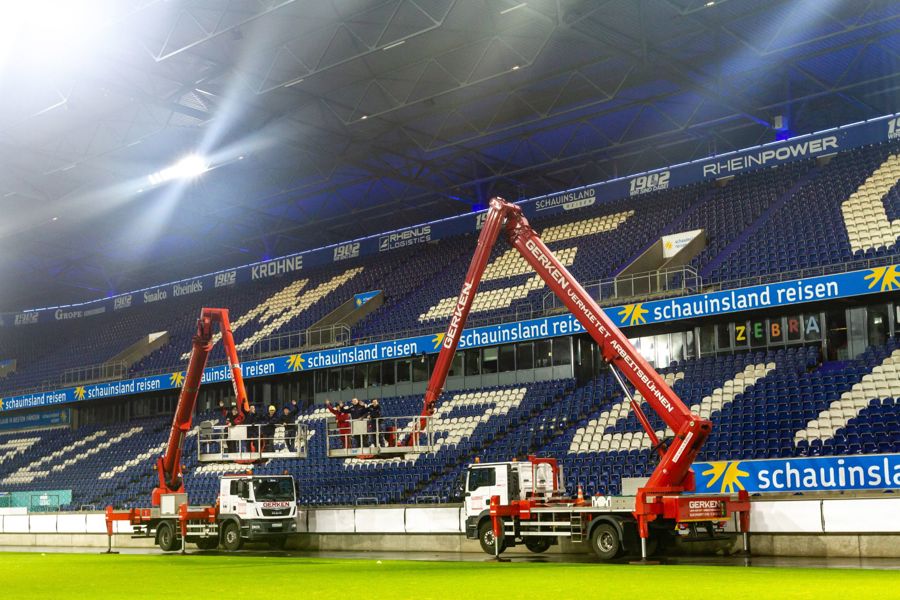 THIS MEANS A SIGNIFICANT IMPROVEMENT IN ENERGY EFFICIENCY AND LESS MAINTENANCE, RESULTING IN CONSIDERABLE FINANCIAL SAVINGS.
Peter Mohnhaupt - Managing Director of MSV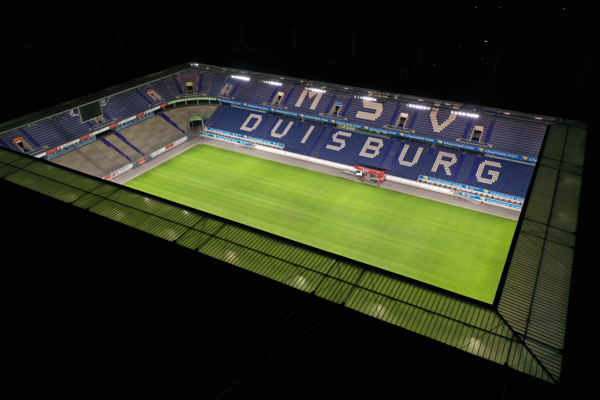 Half of the energy
The lighting system uses half the energy compared to conventional stadium lighting!
With the new led floodlights, the msv arena is not only equipped with the latest technology, but this also means a significant improvement in energy efficiency and less maintenance, resulting in considerable financial savings.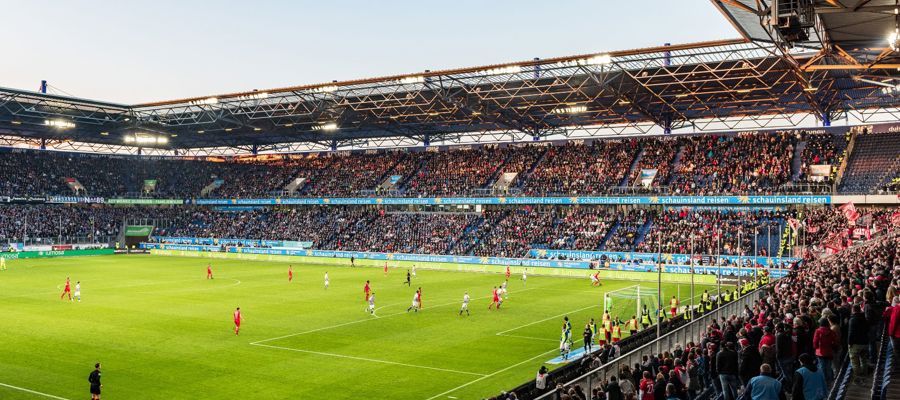 Check it out
Want to visit the stadium and see it with your own eyes? Contact us to arrange a visit. 
Read more about MSV Duisburg and stadium lighting here: