Campbells Bay Tennis Club
Nestled in Centennial Park on Auckland city's north shore – Campbell Bays Tennis Club are a vibrant and friendly club set in a stunning sheltered location amongst the native forest with park and sea views across the Hauraki Gulf.  With 6 all-weather courts, a world-class lighting system, and a well-stocked tennis Pro Shop, Campbells Bay Tennis Club caters for all players, from social to elite and junior to veteran. So what was involved in delivering a world class lighting solution?
The best possible light spread

The poles were surveyed with a drone to ensure there was no evidence of rust or corrosion. Once measured, the light plan was completed ensuring the best possible light spread – achieve the 500 lux required, whilst minimising light spill onto the neighbouring properties.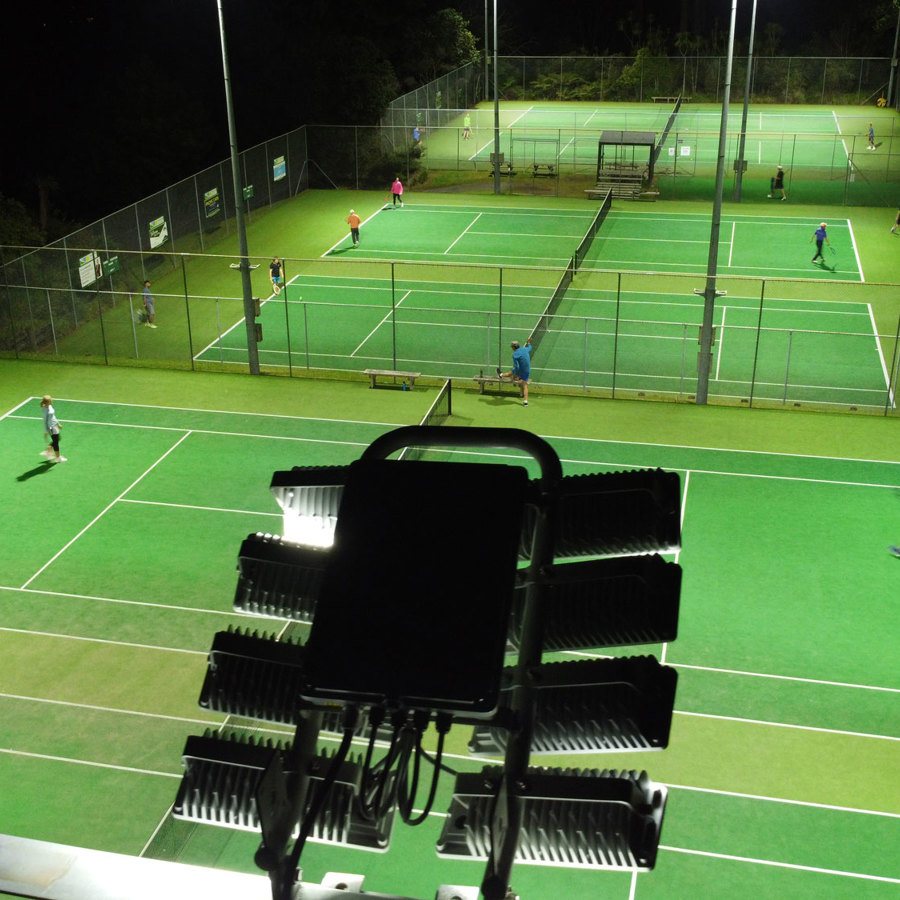 Lumosa LED flood lights

The installation involved the removal of all the old halides and replaced with a Lumosa LED flood lights. The old ballasts were removed from the electrical cabinets attached to the side of each pole and the drivers and MCBs were installed in their place. Whilst trafficking across courts five and six ply was laid to protect the courts from damage. The three banks of two courts each were all on different levels and so the effective height of each pole differed depending on which courts were being illuminated. Special care was undertaken to aim each Lumosa LED flood light for the best possible light spread and consistency. Now the club has brilliant lighting and well placed for the Auckland Tennis competition.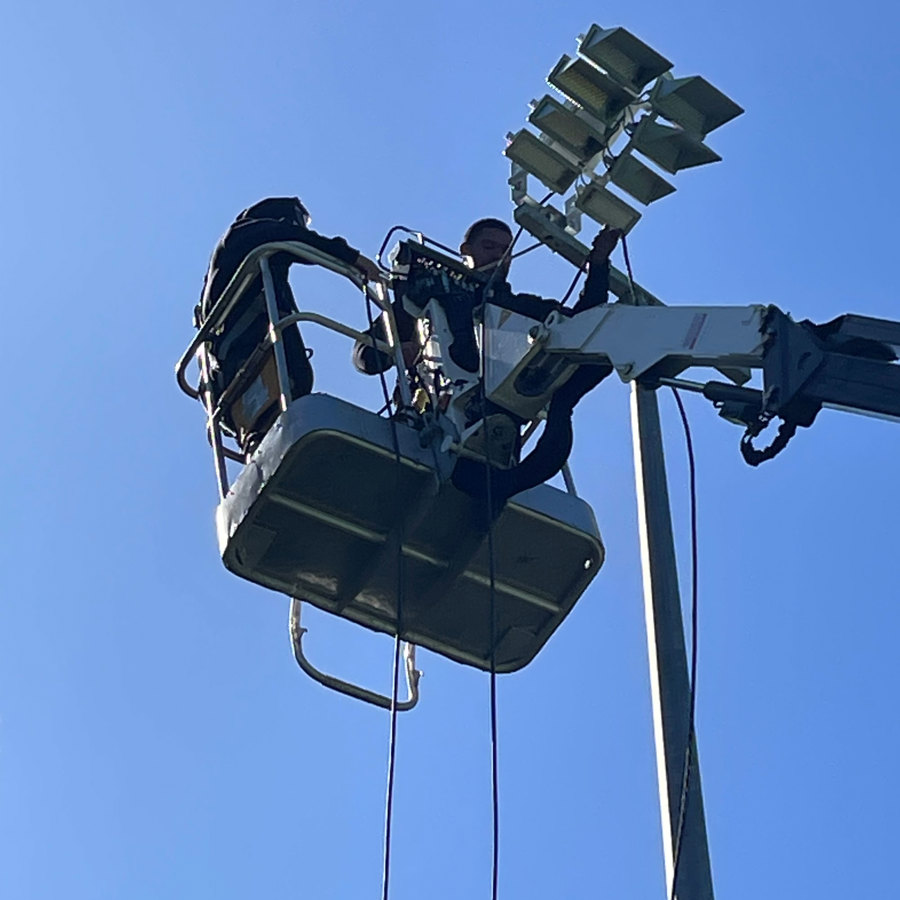 Thank you to Peter from Lumosa who couldn't be any easier to work with. Thank you to the team at Davco Electrical. This team comes highly recommended to anyone considering LEDs
Tash Barlett – President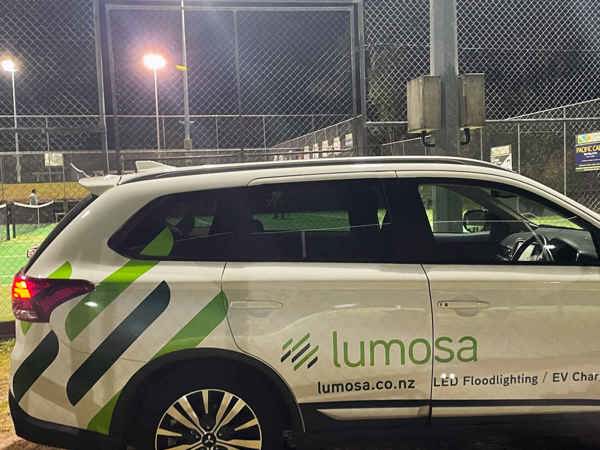 See for yourself?

Would you like to visit Campbells Bay Tennis Club and see the lighting with your own eyes? You can! You can also contact us to arrange a visit. We are happy to help!