FC Dordrecht: the Dutch professional football club from Zuid-Holland. FC Dordrecht's stadium is - besides Ajax and PSV - the third in the Netherlands with a personalised light show to the rhythm of music. Because victories should be celebrated. And not only that: The use of sustainable LED lighting increases stadium performance, reduces energy costs and improves the viewing experience for both players and spectators. You can discover more about the Lumosa x FC Dordrecht collaboration here.
From conventional to LED

FC Dordrecht took the step toward sustainability. As many as 80 conventional fittings, which consumed up to 2,350 watts each) were replaced by 64 Lumosa LED fittings of 1,600 watts each. The result? An energy savings of some 45%! FC Dordrecht's total lighting consumption went from 188,000 watts to 104,000 watts.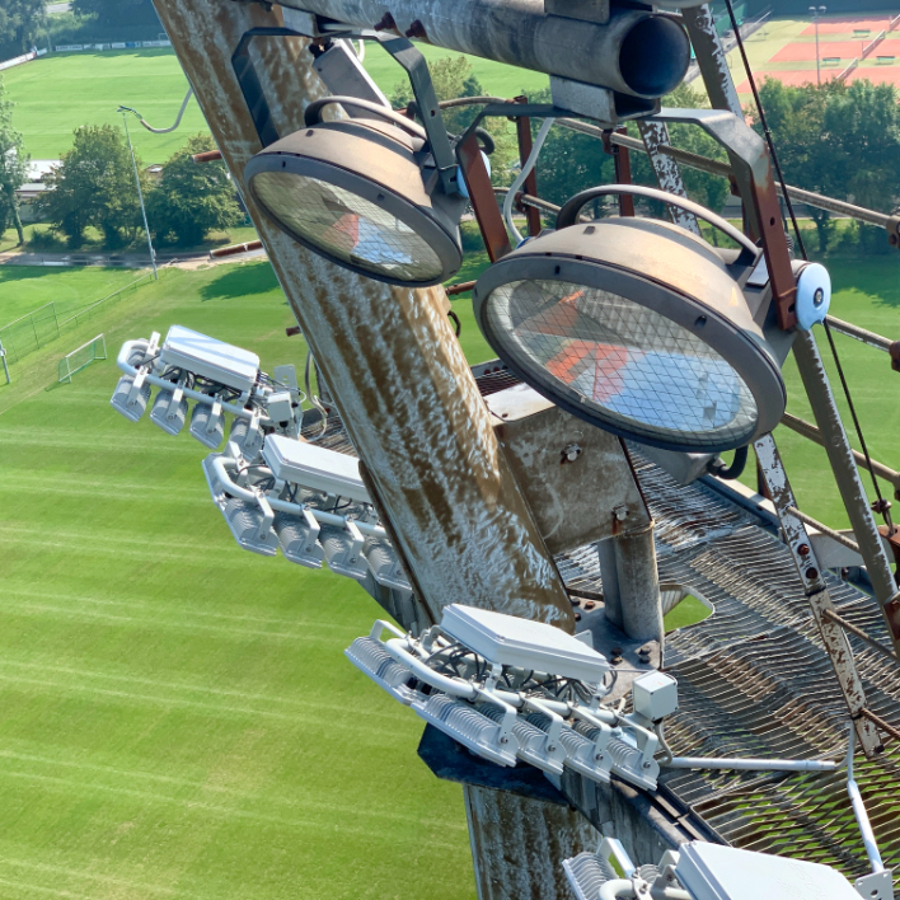 High quality, low cost

In addition, the light intensity was increased from less than 800 lux to nearly 1000 lux with the Lumosa Stadio Pro fittings. Light intensity was increased by nearly 25%, while energy costs were reduced to 45%. Additionally, with our personalised lighting design, we were able to ensure uniform light on the field, despite there being only 4 light masts to attach the 64 LED fittings.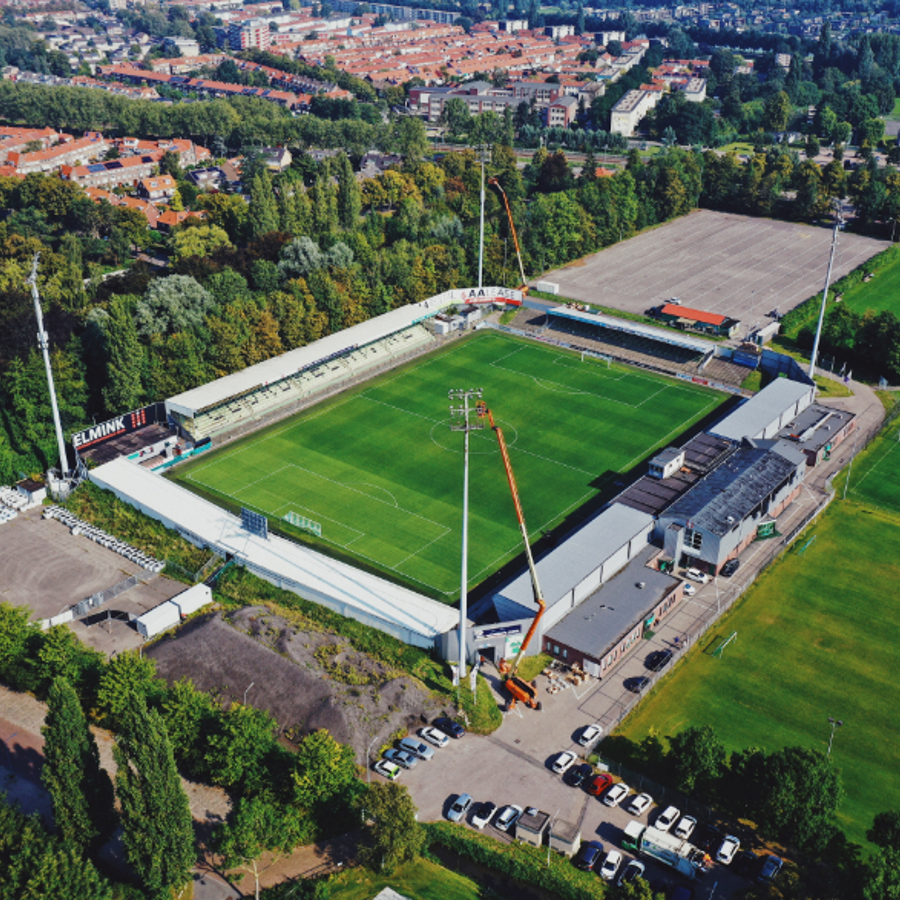 MANY SPECTATORS HAVE BEEN AMAZED BY THE PERSONALISED LIGHT SHOW IN OUR STADIUM
Rik Maaskant - Commercial Director FC Dordrecht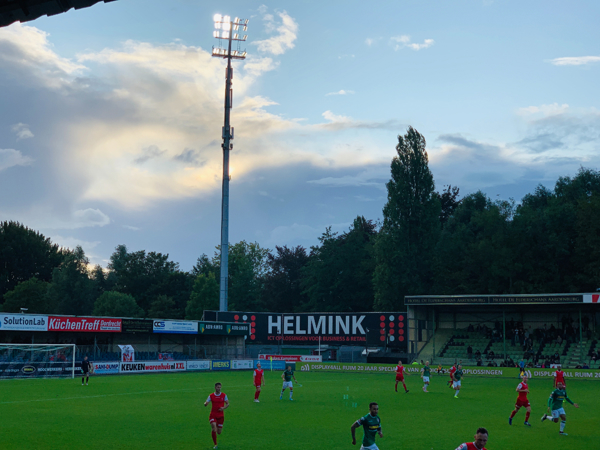 To be envied

At the touch of a button, the stadium fills with special effects from the personalised light show. This gives spectators an extra boost to cheer on their favourite team. But players also get a boost and the stadium fills with extra energy. Everything for a well-lit football pitch and a super atmosphere. To be envied.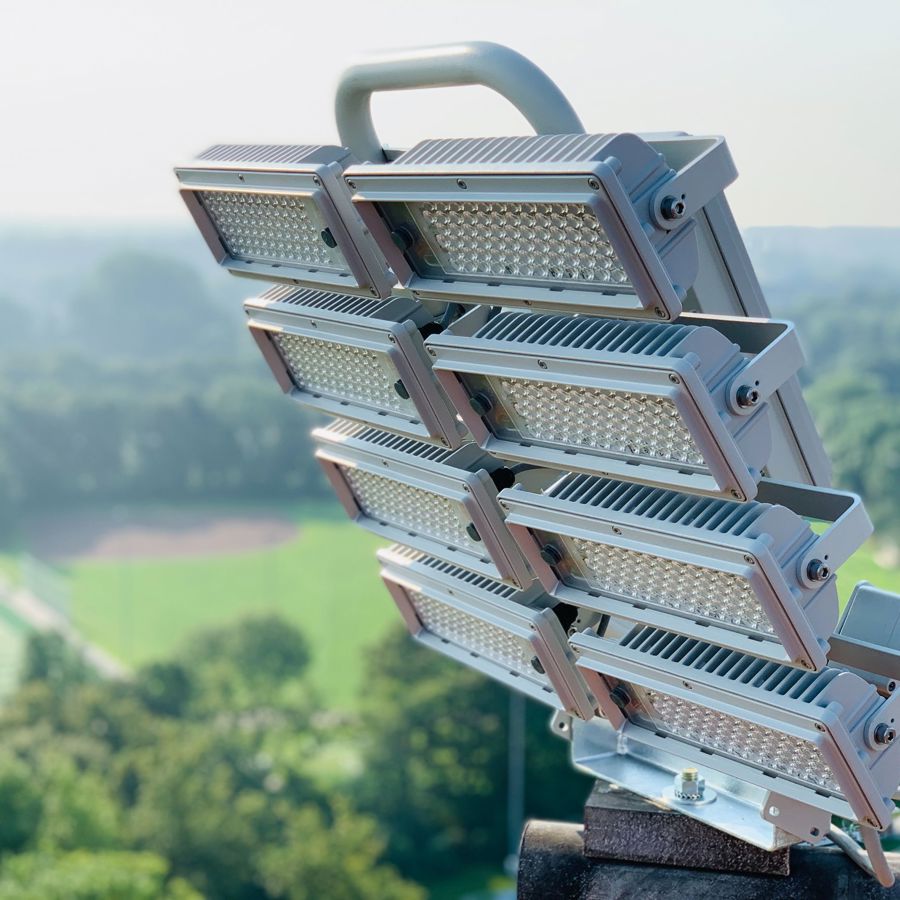 LumosaTouch

FC Dordrecht has opted for LumosaTouch. This app is linked to scheduling, making it possible to automatically light the football pitch, with no action required. Also, by using LumosaTouch, they have easy insight into their energy consumption - or rather, energy savings!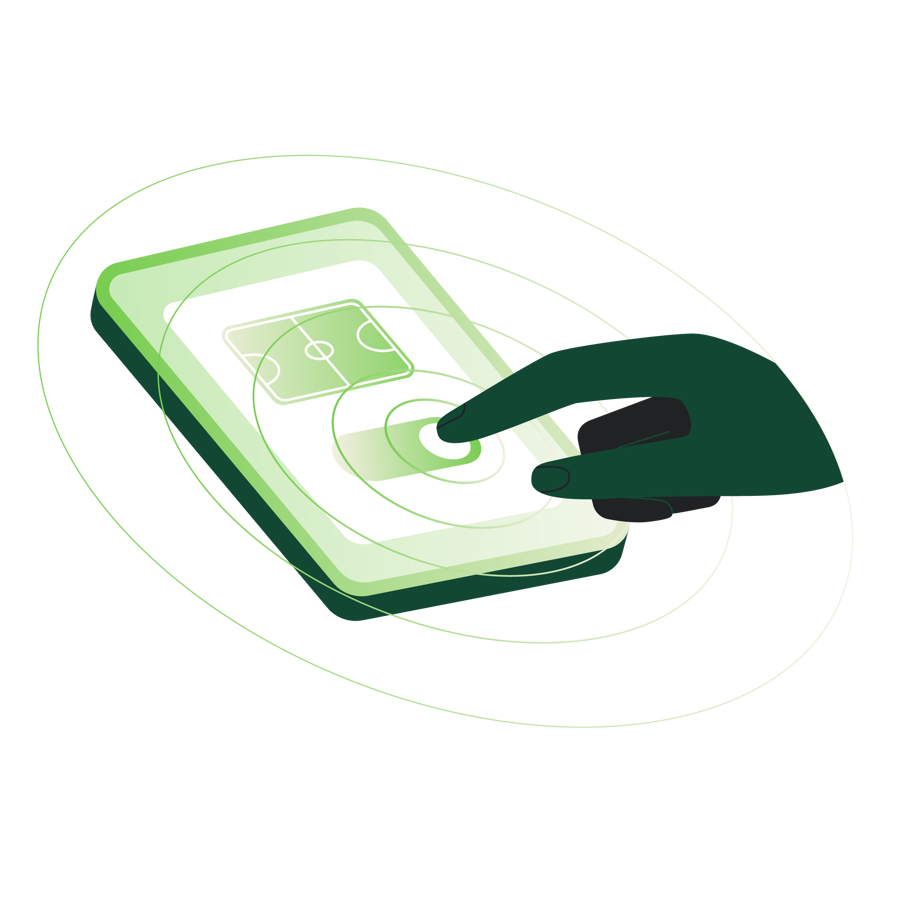 Other testimonials in the spotlight
Get in touch

Curious to find out more about the stadium lighting at FC Dordrecht or want to know how we can put your sports field in the spotlight? Read more at Fieldmanager.nl or contact us for more information.